VISUAL VOICES ARTIST IN RESIDENCE PROGRAM 2020
FOR YOUNG ARTIST ACTIVISTS & PEACEBUILDERS
Thematic Focus: Media and Nationalist Narratives
Visual Voices is launching its 2020 artist in residency program for young visual artists interested in artistic activism. We believe that young artists are key changemakers with the power to stimulate dialogue in their communities and highlight critical social challenges that limit deeper understanding, cooperation and positive peace. This residency is designed for visual artists seeking to promote positive social change and advocate for peace both in Cyprus and internationally. Applicants must be between the ages of 18-35. Please find the full eligibility requirements below.

This year's Visual Voices Artist in Residency Program will be centered around the thematic focus, "Media and Nationalist Narratives".
Residency curator: Maral Deghati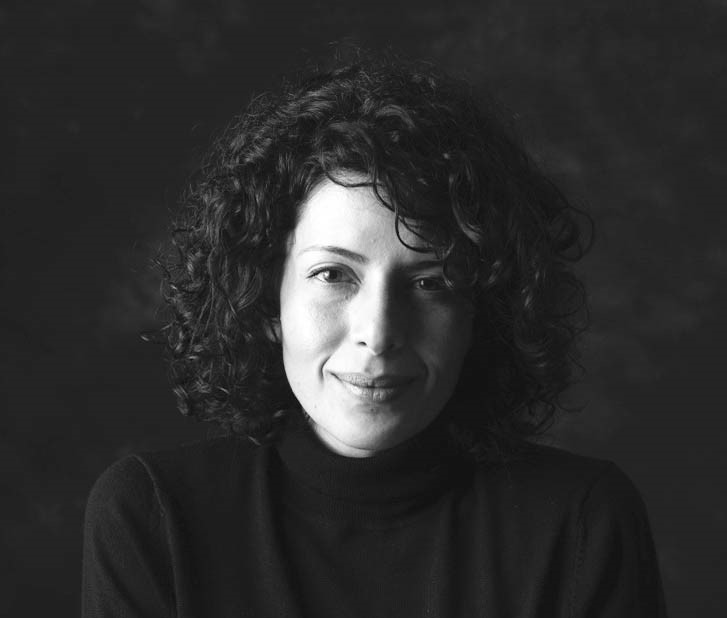 With a background in fine arts, photojournalism and psychology, Maral's interests focus on the exploration of the human experience and its varied perspectives using a cross-cultural framework for storytelling and narrative. Aiming for editorial and educational activities with high impact.
---
Overview of the residency structure.
1. Workshops and thematic conversations: the residency will begin with group workshops and conversations to explore peacebuilding concepts from a social artist perspective.
2. Applied cultural management: participating artists will be asked to take part in the design and implementation of relevant activities. This hands-on approach is meant to facilitate practical experience and ownership of the experience. Examples include discussion around the curation of the residency exhibition, design of promotional materials, social media content creation, photo-archiving of process etc.
3. Studio time: artists will be provided with shared studio space (if needed) to produce original artworks inspired by the residency theme, workshops, and conversations.
4. Exhibition: artworks produced during the residency will be included in a group exhibition in Cyprus. They will also become eligible to be included in future international Visual Voices exhibitions.
---

Workshops: July- August 2020.
Where: Online and in the UN buffer zone, Nicosia.
Studio time: August-September 2020.
Exhibition: October 2020.
---
MULTIDISCIPLINARY CAPACITY BUILDING FOR YOUNG ARTISTS!

Participating young artists will be offered the opportunity to take part in a range of interactive and skill building activities including:
1. Storytelling and Narrative: Introductory workshop and one-to-one artist mentoring with photo-editor Maral Deghati, the residency curator.
2. Artistic activism and design: Anti-war illustrations and artistic activism with Visual Voices advisor Anthony Freda. He is an artist, illustrator, anti-war activist and adjunct faculty member of the Fashion Institute of Technology in New York. This workshop will focus on creating anti-war art that is both visually compelling and meaningful.
3. Media literacy: Insights and considerations for artist activists with Visual Voices advisor Melissa Hekkers. She is a freelance journalist and author.
4. Media and the arts in Cyprus: Cypriot media and the defining of 'art', 'artists' and 'cultural value'. Workshop will discuss and actively reflect on how media has the power to shape the reception of art with Visual Voices advisor Esra Plumer Bardak. She is an art historian, researcher and active member of non-profit art associations.
5. Socially engaged artistic practices: Peace education workshops with Visual Voices. These thematic conversations will focus around the important role of social artists. Examples include arts-based peacebuilding, human rights, and understanding the perspectives of others.
During the residency period, participants will have access to private mentoring with the residency curator, non-formal learning opportunities to maximize their skills and informal leadership exercises in the field of cultural management. Facilities and basic materials will be made available for artistic production. Moreover, participants will have the opportunity to meet and connect with acclaimed artists and other arts-based organisations.
---
Participants who complete the program will be given a certificate, become part of the Visual Voices network and be nominated for upcoming Visual Voices international programs. The residency will have flexible hours to accommodate participants' work and/ or other commitments.
The residency is FREE to successful applicants, please check your eligibility before applying.
E
ligibility Requirements:
to be eligible for participation, applicants must meet the following requirements.
Strong personal and/or professional interest in visual art.

Interested in peacebuilding and positive artistic expression.

Between 18 and 35 years of age.
Visual artist (any

visual art discipline).

Living in Cyprus for at least 10 years.

Good speaking and understanding of English.

Willing to enter the UN buffer zone and cross the checkpoint (if allowed) for project activities and events.

Available from July to August to participate in the program activities ie. 4-6 hrs. per week.
Deadline: 28 June at 14:00 EEST

(NOW CLOSED)
Selection Process: After the application deadline, Visual Voices staff and the jury will review all applications. Successful applicants will be informed individually within 2 weeks.