---
COMMUNITY PROJECTS
---
COLOR THE COURT- Women in Peacebuilding Visual Voices and PeacePlayers Cyprus, together with artists Nurtane Karagil and Christina Christofi have been working on another creative peacebuilding project called 'Color the Court - Women in Peacebuilding'. This second volume of 'Color the Court' aims to enhance the role of women in peacebuilding and to empower Cypriot youth to become activists for peace. It combined educational, artistic and sports workshops in a creative approach to peacebuilding. The process relied on collaboration between Turkish Cypriot and Greek Cypriot students to promote community dialogue through innovative activism.
The Visual Voices AR App for digital graffiti and storytelling brings together socially engaged art and augmented reality, in a way that promotes user-generated content and powerful stories of peace advocacy. This embraces the idea that socially engaged art coming from communities affected by violent conflict and tackling conflict-related challenges are actually relevant all over the world. For the user, it is a means of reconceptualization. A collaboration between Visual Voices, ITICA Lab, Marina Hassapopoulou, Assistant Professor of Cinema Studies, Tisch School of the Arts, New York University, and socially engaged artists from around the world that address challenges stemming from violent conflict.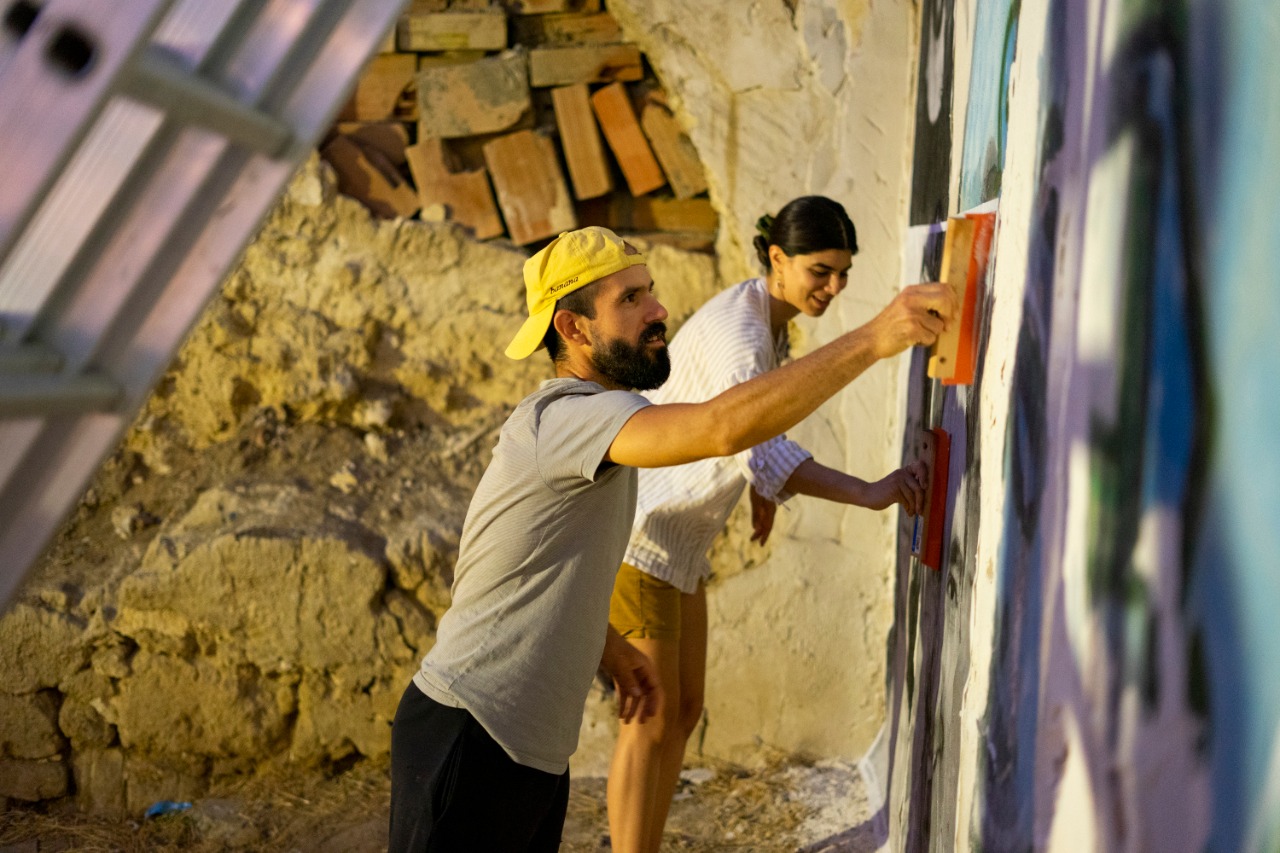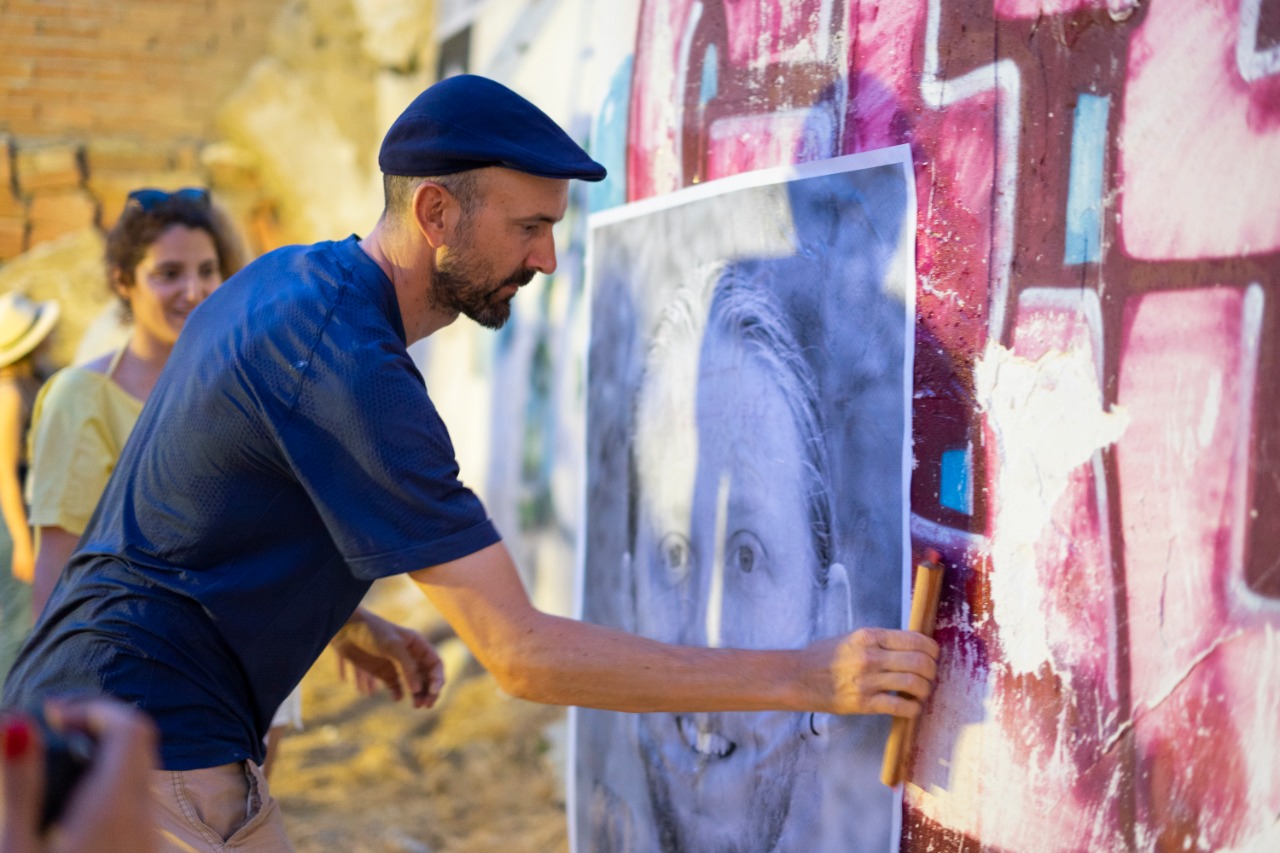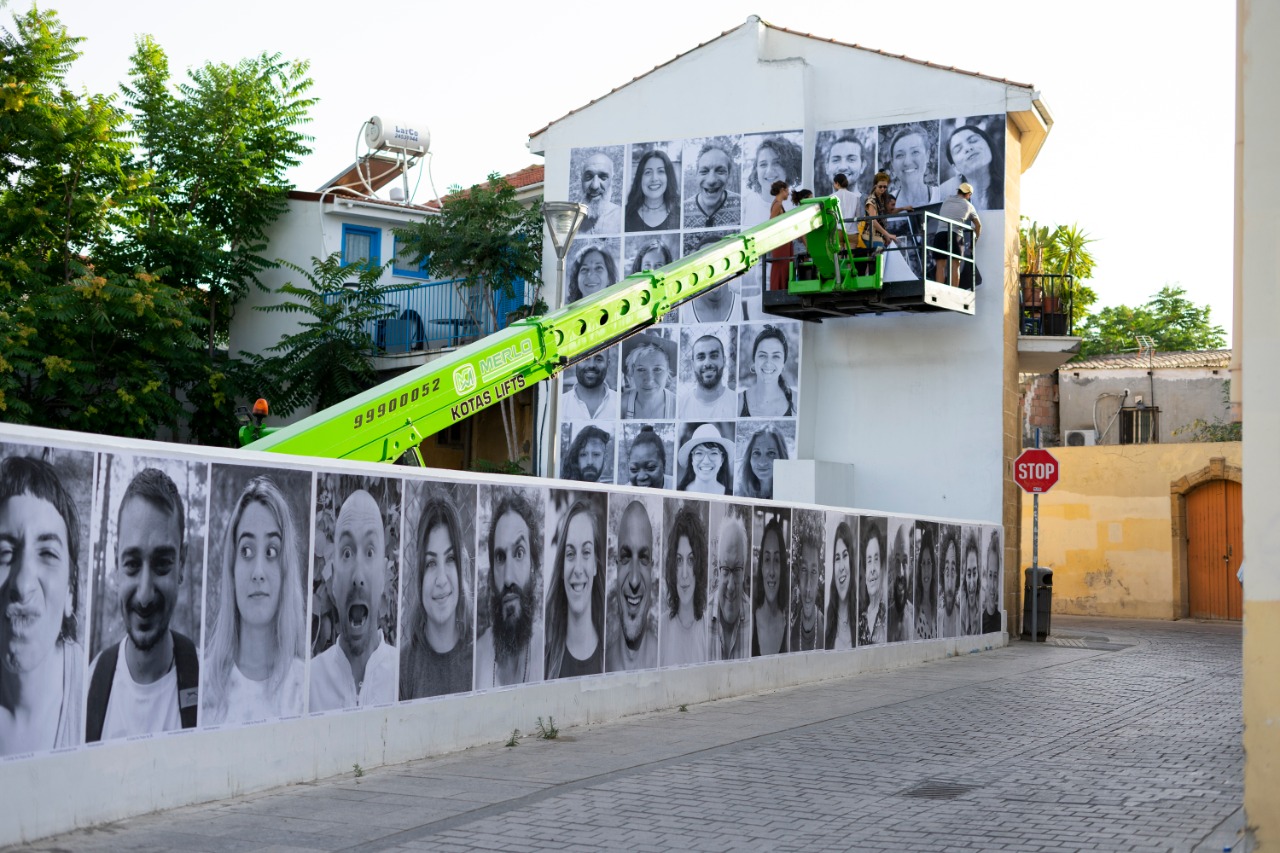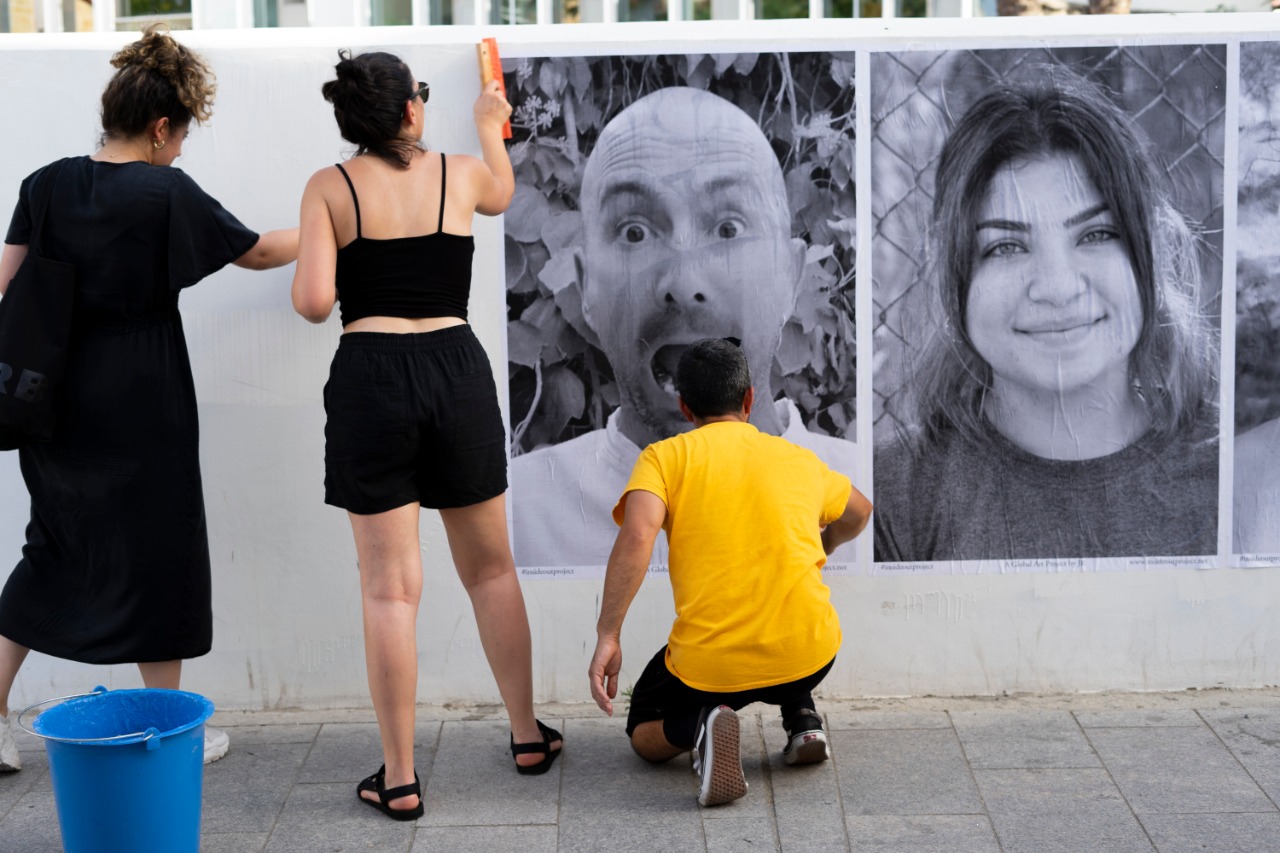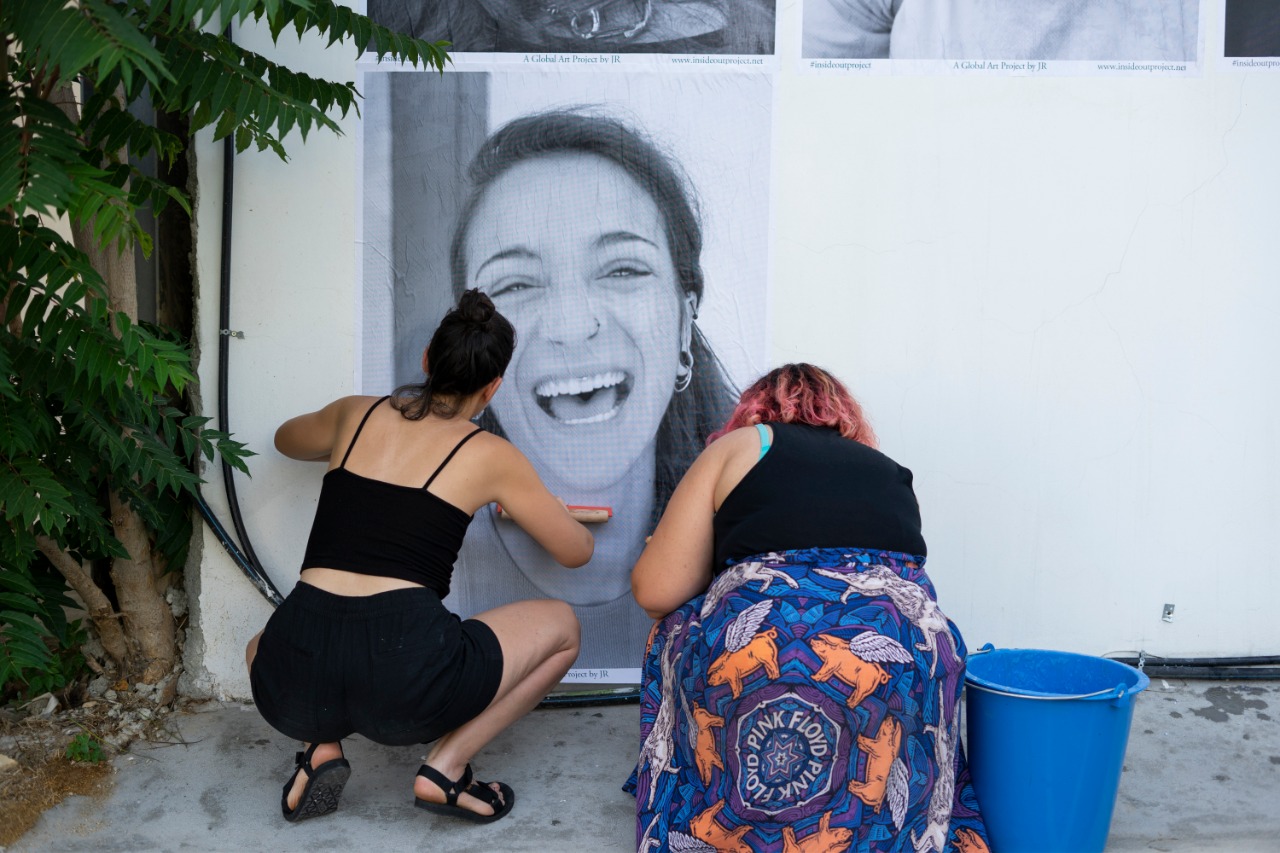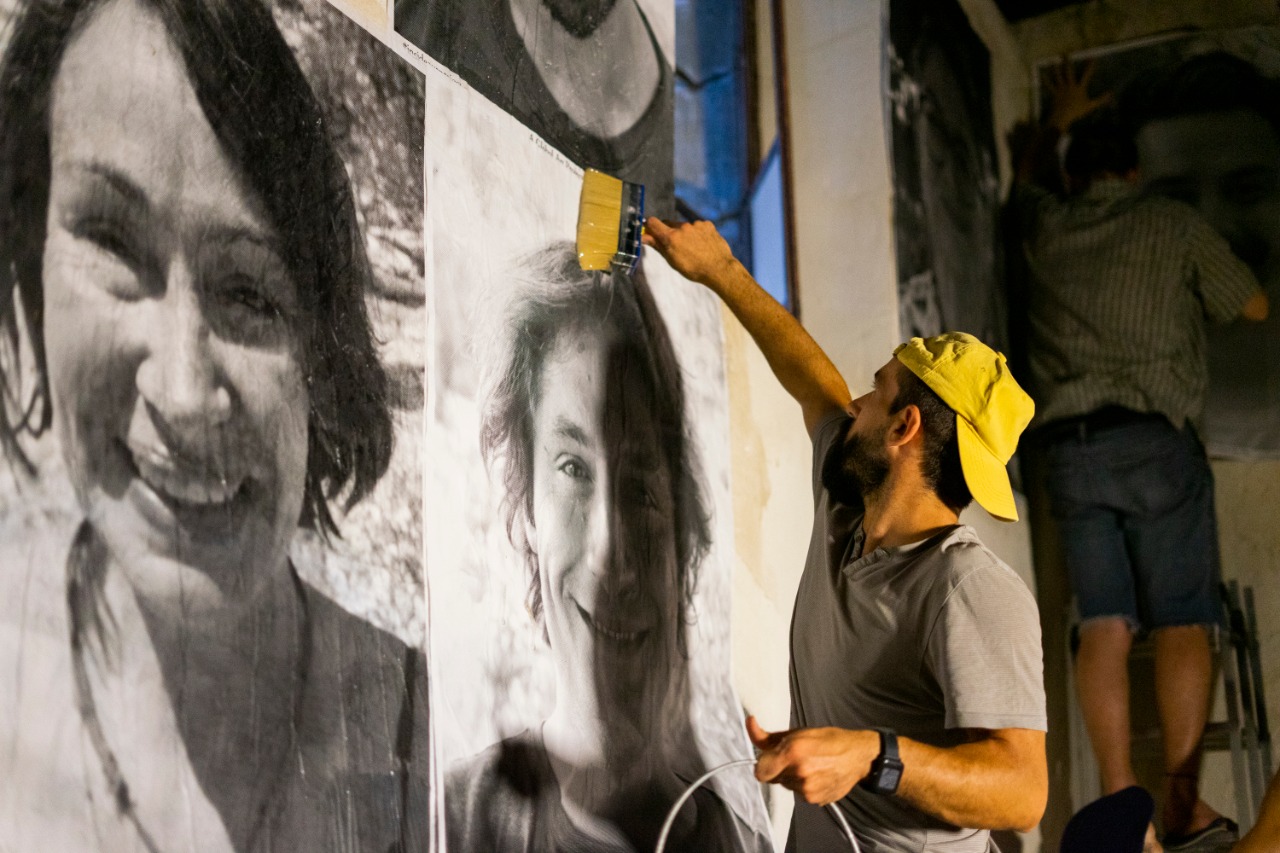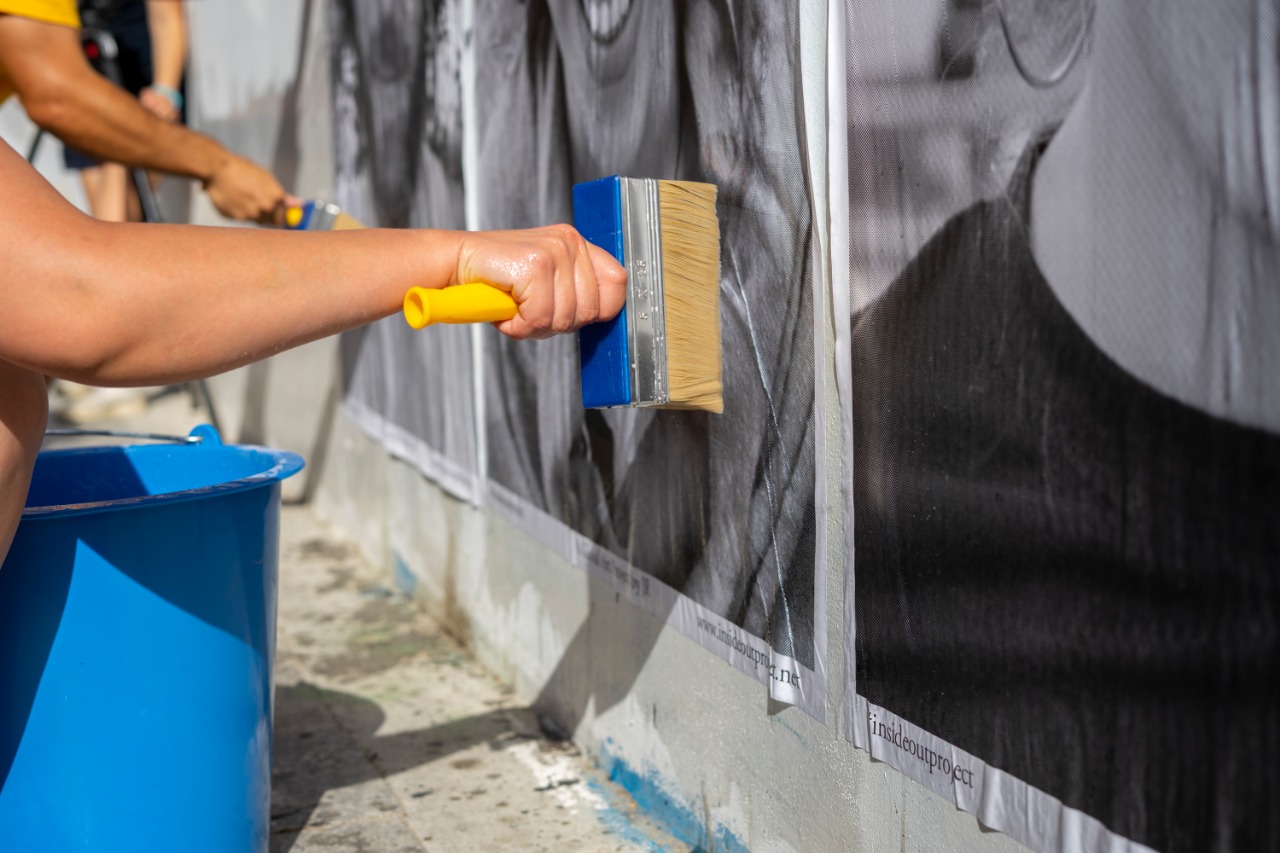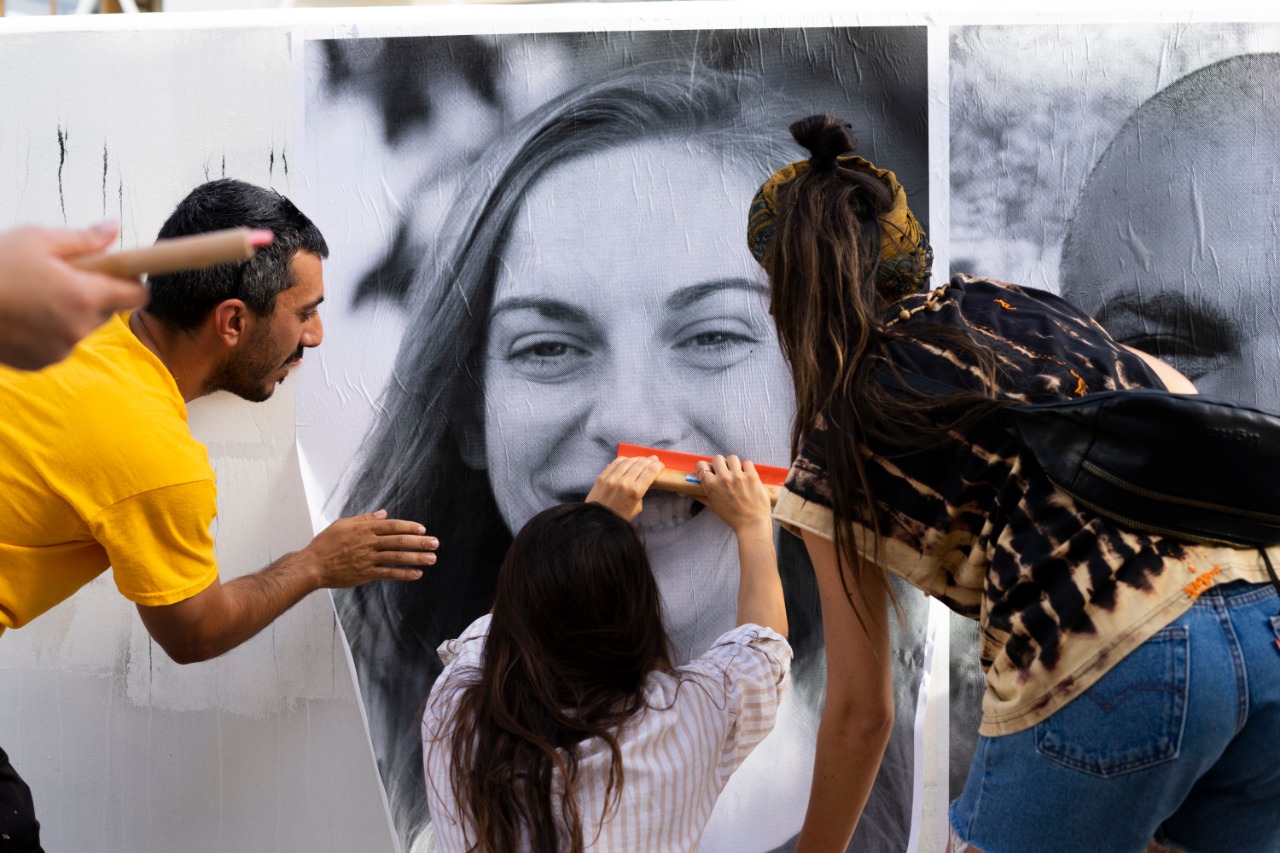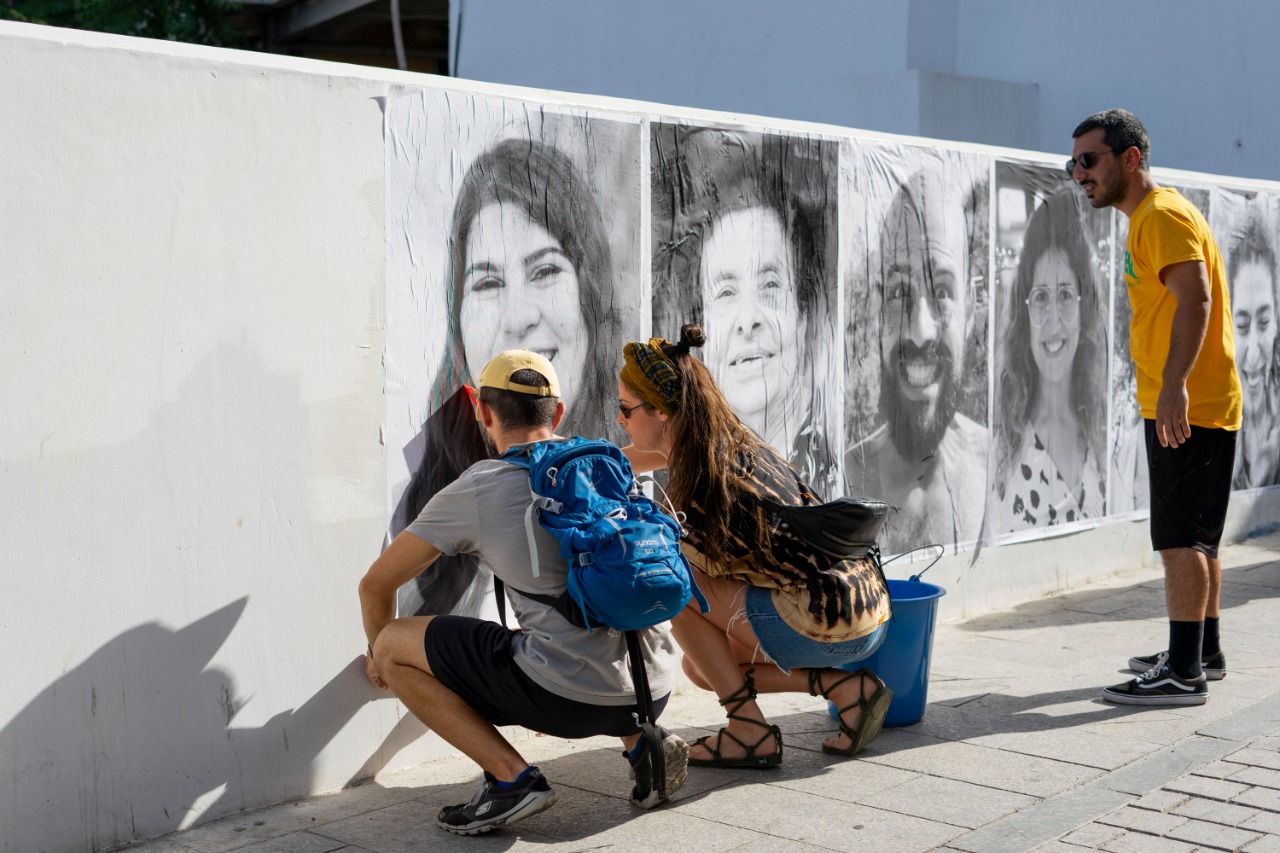 PEOPLE WHO DREAM OF PEACE & CONNECTION- AN OFFICIAL INSIDEOUT COMMUNITY ACTION An artistic community action responding to the division on the island of Cyprus. The division left two halves of a whole with a common past, divided present and what we hope will be a united future. Cypriot based artists bring together these faces, divided by barbed wire, and view them as one. This is the story we want for our future, a story where conflict narratives are turned inside out and thrown away. We want the inside that comes out to be full of peace.

The final installation took place on June 11, 2022 with 99 massive portraits now covering walls on both sides of the historic city centre. These faces represent positivity, hope, and the foundation for a peaceful future. This is even more impressive considering the efforts behind it. A group of photographers visited different areas of the island and embraced it's diversity following the common thread of a shared hope for peace and connection.

A massive thank you to our photographers!! Hayal Gezer, Stephanie Lemesianou, Jeremy Coulmance; and to the core team and all our new friends who volunteered so many hours to make this happen!
PERSPECTIVE(S)- WIDE ANGLE CONVERSATIONS hosted 6 round tables by the Vaha Nicosia hub. The discussion themes address the 'crisis of democracy' by promoting civic dialogue around key social challenges. The round tables consist of experts (academic, artistic, philosophy/theorist). The multidisciplinary approaches on common challenges created space for new voices to be heard and to connect the two worlds of academia and culture. The evolution of the round tables was fully documented and exhibited by a Visual Voices resident artist.
VAHA PHASE II - A collaboration between VAHA Hubs from Belgrade, Mersin, and Nicosia. a 'Composting for Peace' metaphorical interpretation for new growth in our society. A way in which we recognize that the blending of energies and values is the basis for coming together into one. In the spirit of this metaphor, the Nicosia Hub initiative has been to record artistic and social actions in all three countries. Recordings of brief interviews with artists and community members have been joined together into a virtual reality exhibition that brings the three locations together into one virtual space.
*VAHA is an initiative of Anadolu Kültür and MitOst, funded by Stiftung Mercator and the European Cultural Foundation. VAHA partner consortium is in a collaboration with the iac Berlin to implement a series of 'thematic workshops and network meetings. We thank the Chrest Foundation for its support of travel-related expenses.
---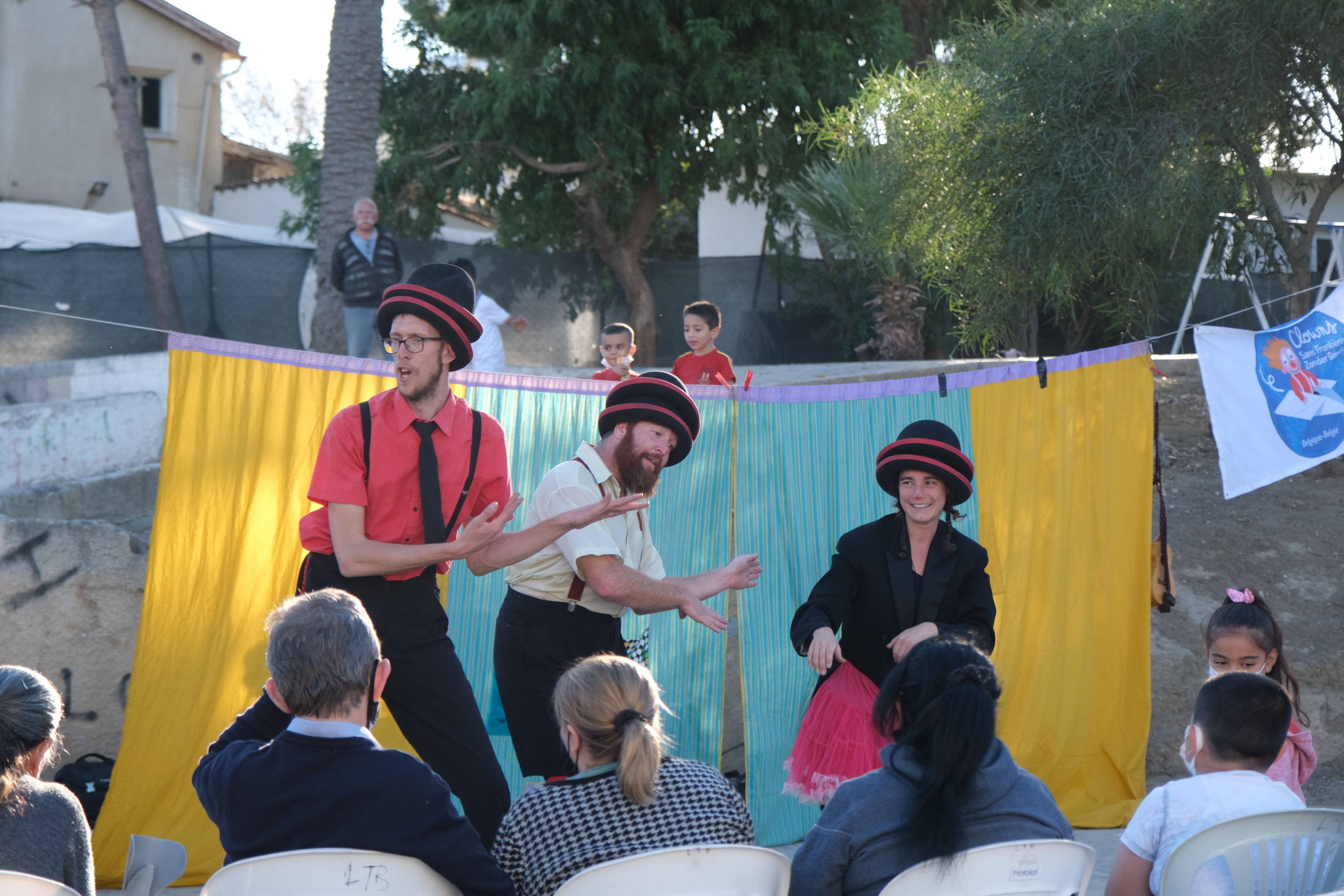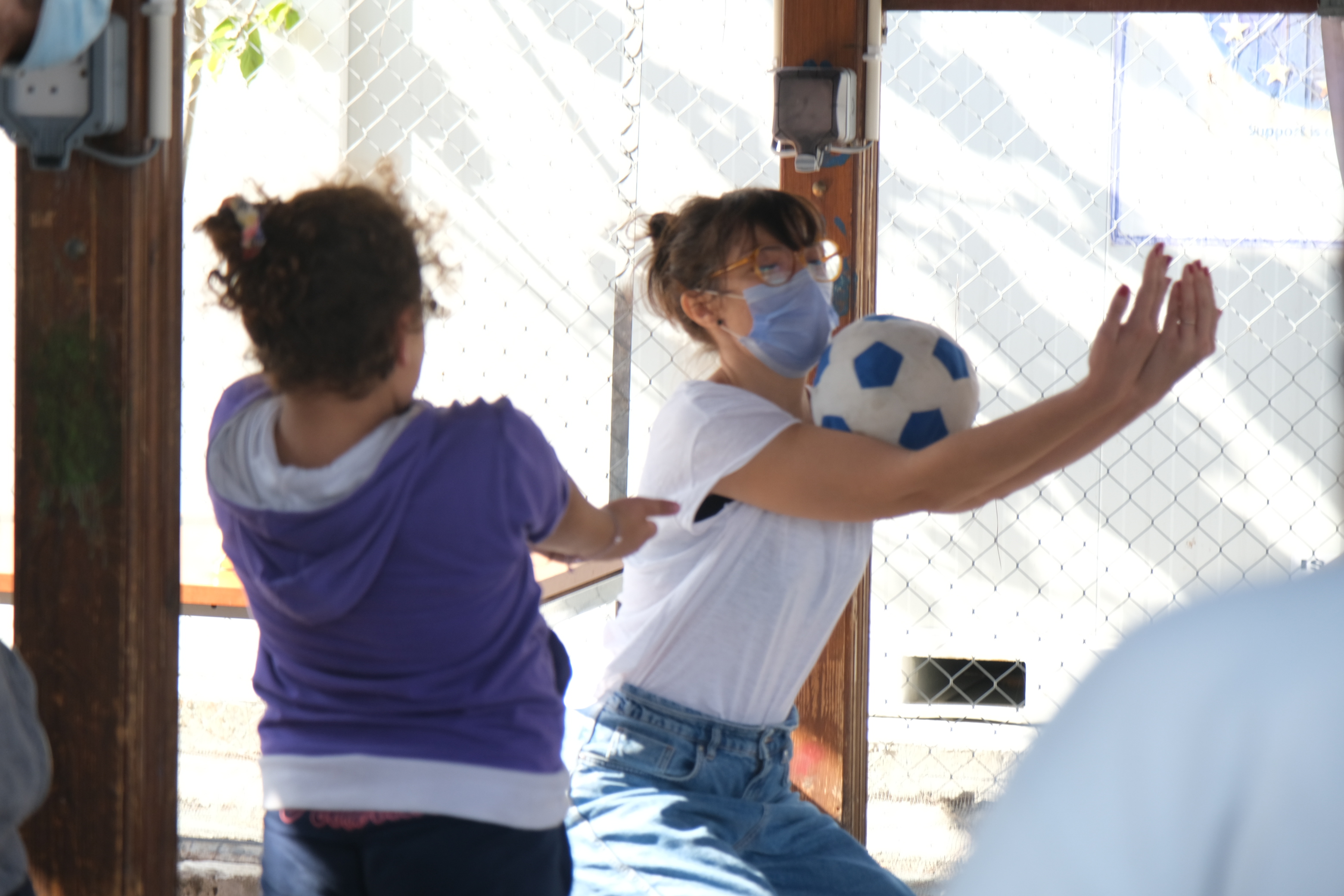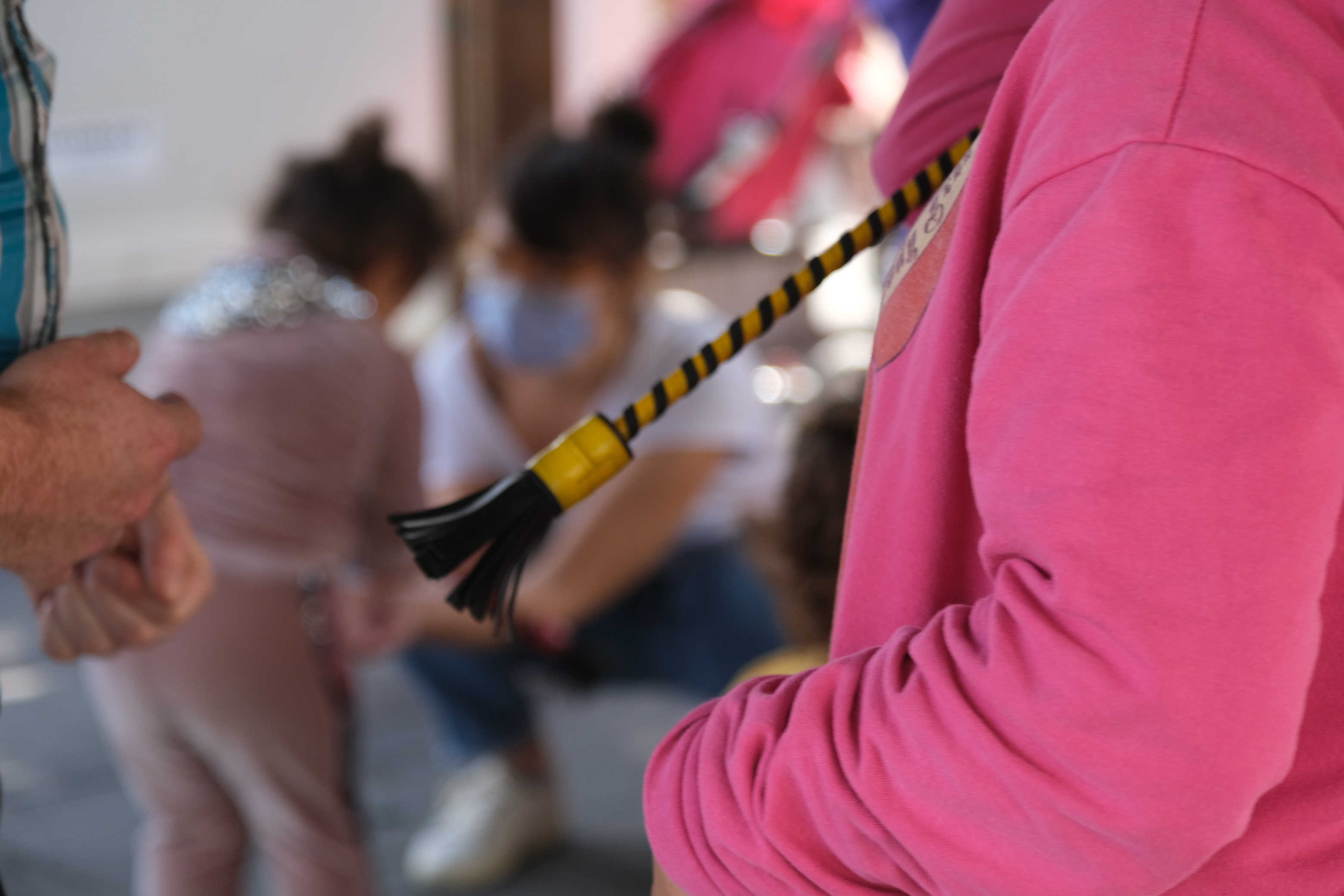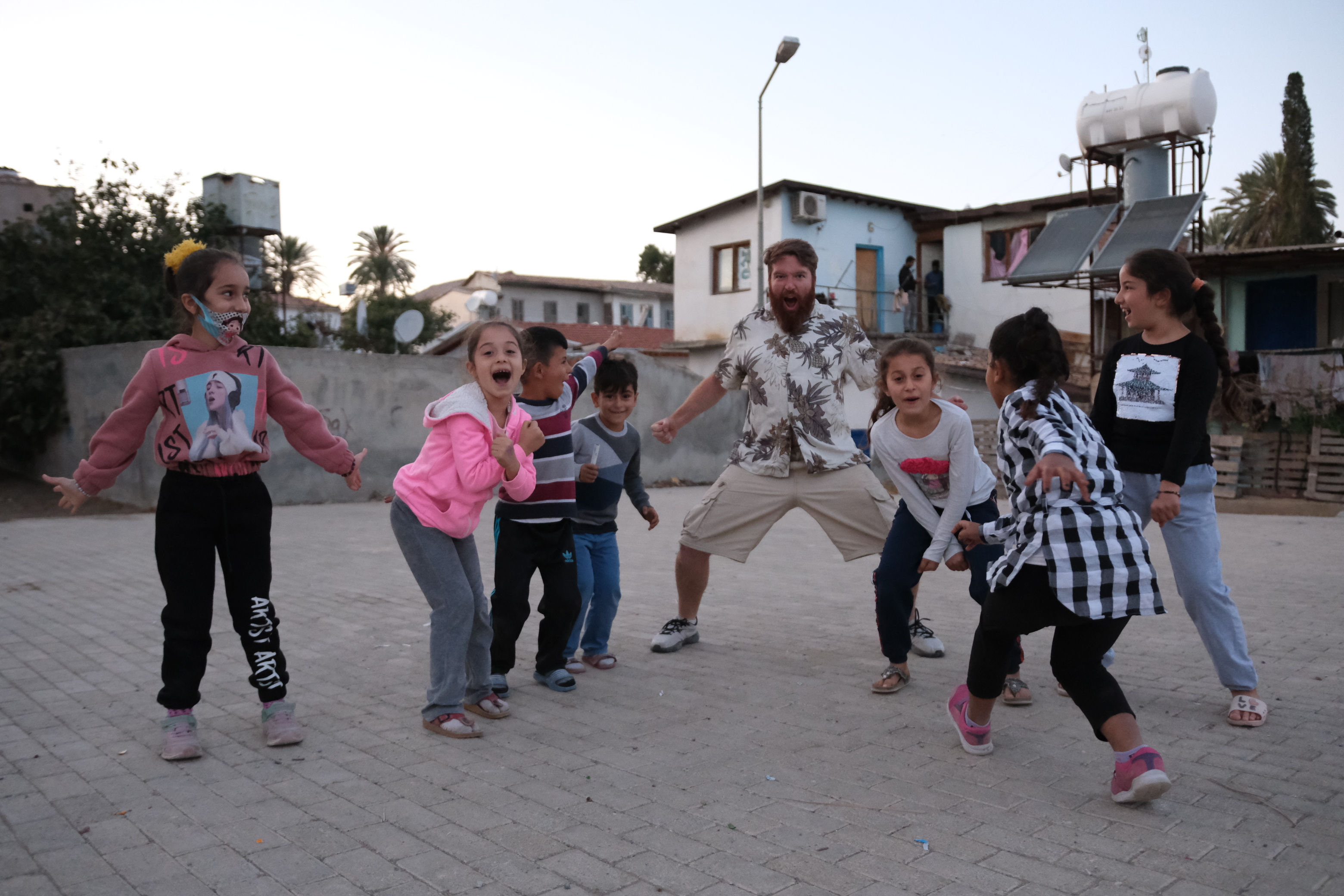 CLOWNS WITHOUT BORDERS Belgium were hosted over the period of 10 days with the aim to raise awareness about the realities of intercultural conflicts and to create opportunities for new perspectives about cultural diversity. During their visit to Cyprus the clowns visited refugee camps, and carried workshops with unaccompanied minors, migrant populations and youth artists/ activists. The project used circus art and games for informal learning of diversity and openness. The project has been supported by the city of Belgium.
---
CONFERENCES Arts-based peacebuilding draws on well-established means of communication and personal reflection, while benefiting from an existing public interest in the artistic and cultural sector. The combination of which, has the potential to effectively and dramatically contribute to more peaceful societies. In practice, it is a powerful tool
that brings strong emotional responses and creates space for expression, reflection and the reformulation of perspectives. Visual Voices believes that this makes arts-based initiatives a critical component to challenging conflict narratives and transitioning into peace supporting narratives.
Bringing together practitioners, academics and artists, our conferences examine the power of art as a tool for conflict transformation.
The Cyprus Singing Tree of Peace was designed and created by the artists from across the divide, with contributions from all communities in Cyprus. It is the 104th Singing TreeTM Mural in a Collaborative Forest of Singing Trees. The lead design team of eight talented artists came together in a process that combined their ideas, reflections, and creative talents.

The artists include Savina Ioannou, Emmy Ramiz, Stelios Tzivas, Pırıl Torgut, Lenia Georgiou, Lazaro Soteri, Dize Kukrer, Shaheer Zazai. The eight artists came together in a process that combined their ideas, reflections, and creative talents. Video: Giorgos Stylianou
---
SYMBOLS FOR PEACE is a giant mural, stretching 50 meters in length. The project was a a collaboration between PeacePlayers-Cyprus, Visual Voices and Youth for Exchange and Understanding (YEU) in collaboration with professional artists Steeven Caupenne and Elia Neophytou. The mural now decorates the front gate of the Ledra Palace Hotel in the UN administered buffer zone, in Nicosia, Cyprus. The mural itself is made up of three principal components, all of which symbolize positive steps towards a lasting peace on the island of Cyprus. Beyond the symbolism within the mural, the project is also defined by the strong commitment to cooperation and volunteerism.
---
COLOR THE COURT brings together the arts, sports and peacebuilding with an innovative, participatory approach to informal education and the initiation of dialogue between communities. It is carried out in collaboration with PeacePlayers- Cyprus and aims to combine the revitalization of community basketball courts with peace education. Visual Voices and PeacePlayers-Cyprus carry out art-based workshops at schools from across the divide, to reflect on a culture of peace and inspire the artists with messages from the community. The first two are in Yeni Boğaziçi/ Agios Sergios and Nicosia, in collaboration with professional artists Asli Bolayir and Vasilis Vasiliou.
---
PLURAL+ YOUTH VIDEO FESTIVAL is a joint initiative of the United Nations Alliance of Civilizations (UNAOC) and the International Organization for Migration (IOM), with a network of more than 50 partner organizations around the globe. Every year, PLURAL+ gives young people around the world the opportunity to express their vision and creativity through multimedia production. Visual Voices is the official collaborating organization in Cyprus, aiming to empower youth activism through the arts and to contribute to the development of young film-makers.
---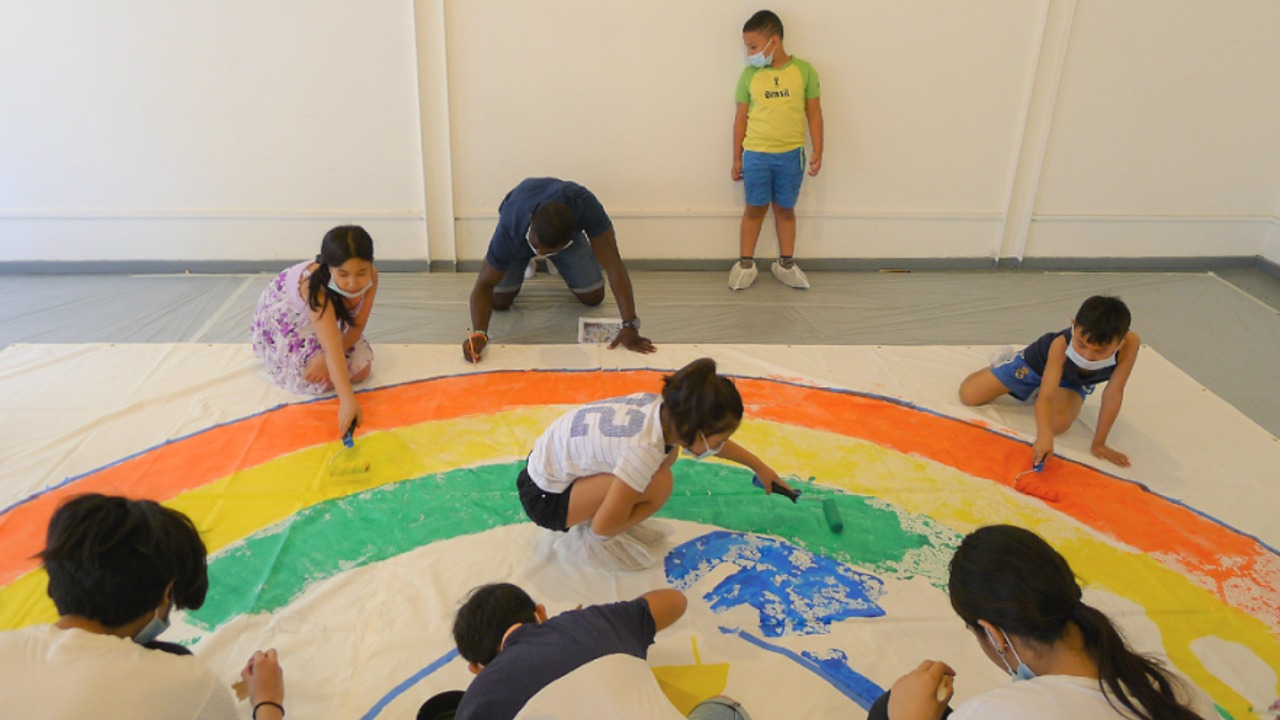 KID's GUERNICA MURAL from Cyprus was sent to Japan for the Hiroshima Peace Memorial Day 2020. The mural was painted in the spirit of peace by youth participating in Sistema Cyprus, a Cypriot NPO which aims to provide all children and young people with free music education through orchestras and choirs. Additionally, Sistema Cyprus promotes respect and recognition of vulnerable population groups from society. This project was a collaborative effort with our partner organisation Heart of Peace Hiroshima in Japan and the Embassy of Japan in Cyprus.
---
PEACE ACTIVISM -ARTIST IN RESIDENCE PROGRAM

follows the core Visual Voices methodology which focuses around young visual artists from communities affected by violent conflict. To support our target group and global peacebuilding efforts, we develop artist in residence programs that incorporate a peace education curriculum. This allows for personal reflection combined with creative expression on the challenges that arise from violent conflict. Young artists taking part in this program will be continually supported through the promotion of non-commercial platforms for expression and a growing network of participating artists committed to positive social change.
Check out the Exhibitions and Residencies page or our vimeo for many more videos from our resident artists.